Writers: Peter B. Gillis et al.
Pencilers: Herb Trimpe et al.
Marvel Comics, 2021 – 2022

IMAGINARY WORLDS COLLIDE wherever creatures flourish crying me me me over you you you while us us us turn every which way more or less uncomfortably comfortable together toward multiple futures. This is the jangled feeling of presences and passes that emerged as I revisited WHAT IF…?, now in two fat omnibus volumes published in 2021 and 2022 that collect the original 45-issue series started in 1977, spinning through alternate realities as observed by the all-seeing Watcher, who lives on the Moon.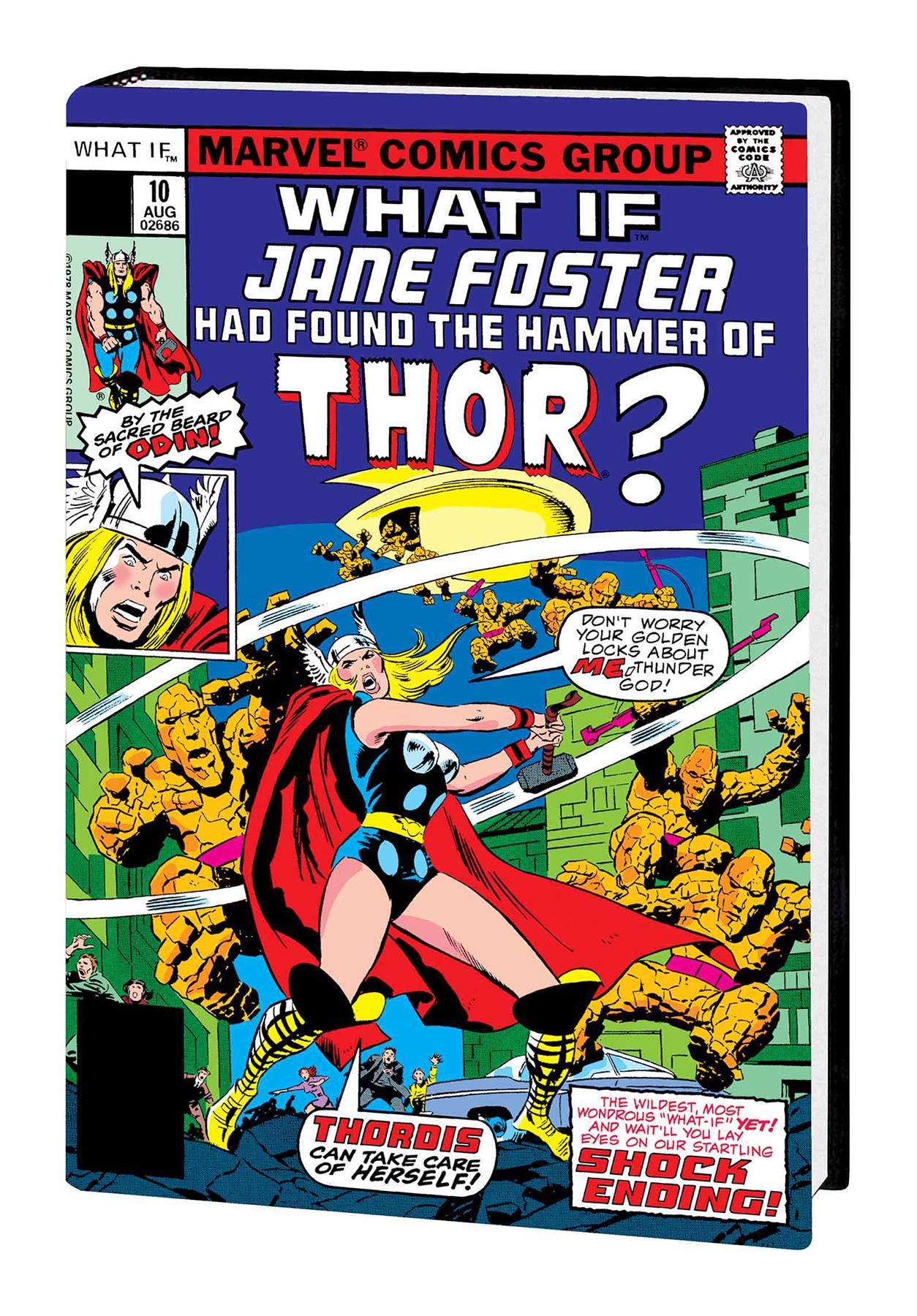 The Watcher may have no adventures of his own, no time off from watching, but he always has great stories. He himself is mister big-head alien, the egghead who knows in a toga with raised finger pontificating verily I see you and you and you in this concourse of galaxies, I watch all of the yous that might exist or have ever existed; sort of like a god that scares children to behave, but without a mandate to judge and dispose. He just watches.


The What If…? title lends itself to jokes. What if I woke up as a teeny-weeny polka-dot bikini on a hot day in Ibiza? The fun part in all these stories is what drags on after the proposition in the question, not the part you imagine but parts afterward in the washing machine and hanging on the line.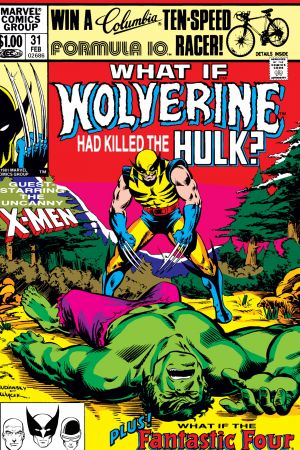 "What If Wolverine Had Killed the Hulk?" for example, a scene used on the cover of Omnibus 2, from Issue 31, disposes the key event in the first page like a tick in the tide of history turning one way rather than another, which happens surprisingly often in history, nothing fated only fared, and here turns to a fatal end for Wolverine, not a big spoiler, because many of the alternate realities allow a hero to die as could never happen to a trademark-protected commodity, at that time anyway, until some companies later learned to use the death of x, and y, and z, to rebend a universe and start all over again with Number 1, Number 1, Number 1 indefinitely in what-if scenarios jangling off the press so no one can afford to comprehend it all in time or money anymore. Spare me the omnibuses of the future destined to document today.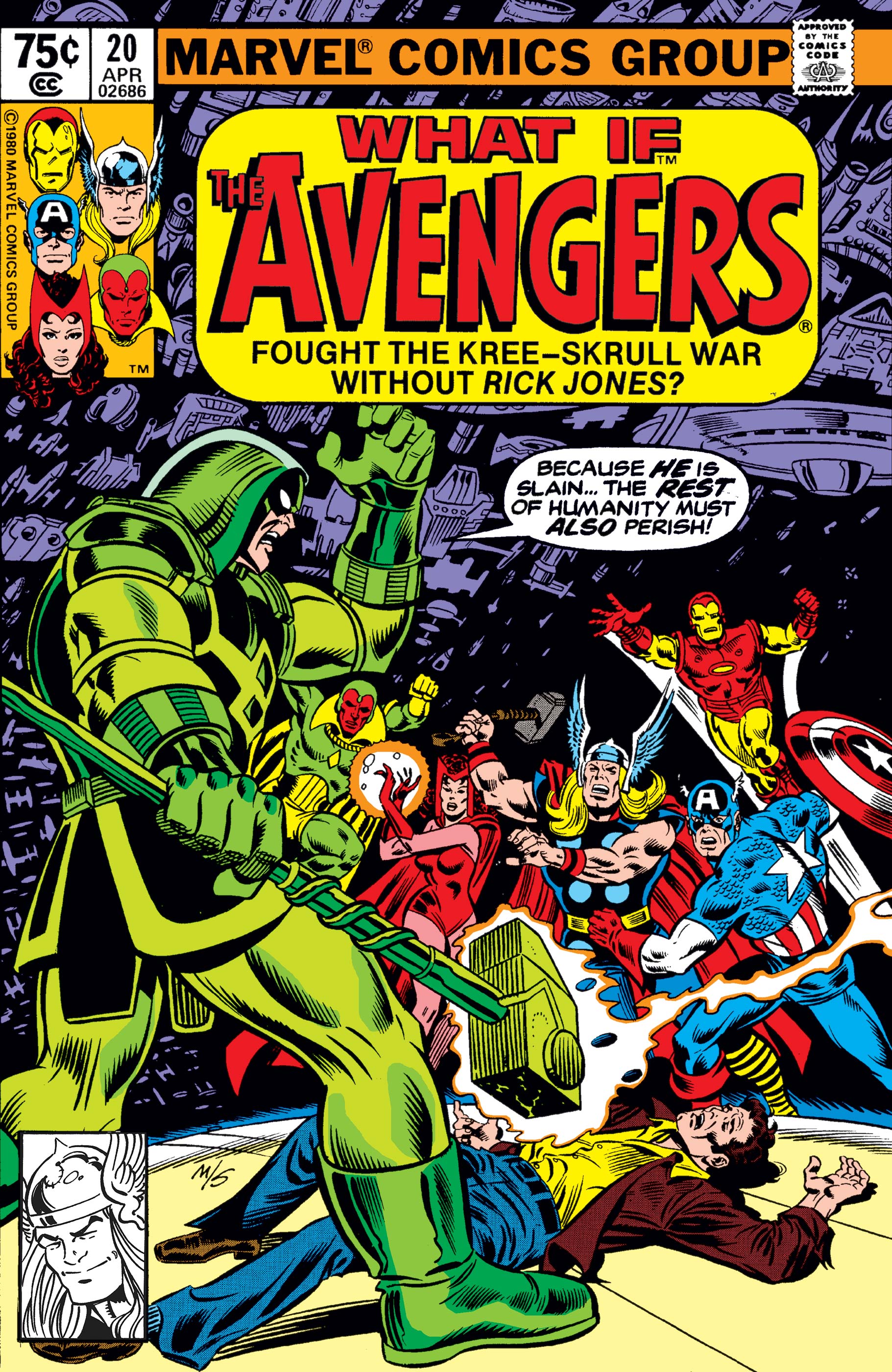 The best part of the omnibus experience in this case is the way the stories cover hosts of familiar characters, including pages that made me stop, like Fantastic Four by John Byrne, Elektra by Frank Miller, Peter Parker and Gwen Stacy by Gil Kane and Frank Giacoia. All the stories and art are done in standard high-quality Marvel style, sometimes mimicking the artist from the era when the story occurs.

A handful of What If…? I have already in the stacks in well-read issues for favorite characters. The bright omnibus pages and inks are a treat; and you get a complete view, even for issues you might have avoided before. Which leads us back to jokes and the embarrassing skits over skits in purposeful kitsch, whatever that means, maybe kitsch is always purposeful, like bad taste is a magnet for gags as evident in Issue 34, asking "What If the Watcher Were a Stand-Up Comedian?"


I confess Galactus selling Silver Surfer by writer Michael Carlin, art by Ron Zalme and Al Milgrom made me laugh, along with others in the panoply of images by different writers and artists taking over a scene or a whole page or two running wild with silly what-if questions too numerous to indulge here, except, I can't help it, laughing out loud, again with Michael Carlin and Ron Zalme, asking "What If Spider-Man Had Married the Black Widow?" showing a deflated spider-suit in front of a fireplace, bones strewn across the carpet and auburn-haired Black Widow in the foreground contentedly picking her teeth sighing >BURP<.


Yeah, you got me. Too much is too much, but this batch is just right; marvelously fun to play with.