On Thursday this week, Japanese manga creator Rumiko Takahashi won the prestigious Grand Prix de la ville d'Angoulême at the France's biggest graphic novel convention, the Angouleme Comics Festival.
Ms Takahashi is one of the most read authors in the world. She has witten more than two hundred volumes since the beginning of her career in 1978, selling more than 200 million copies.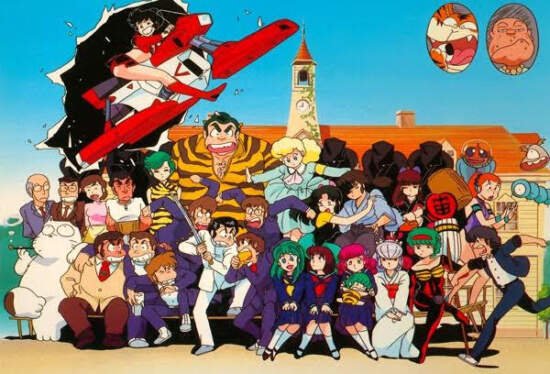 She is best known for her first title, Urusei Yatsura, a comedy science fiction story. She also notably created:
1. the romantic comedy Maison Ikkoku, featuring mischievous and fun characters in convoluted relationships and  set in a boarding house called Clock Hill in Tokyo;
2 the 1987-1997 martial arts saga Ranma 1/2, where the protagonist is cursed to become a girl when splashed with cold water and becomes a boy when splashed with hot water; and
3. the 40-volume Rin-ne, published from 2009 to 2017, a title about a young girl named Sakura Mamiya who gained the ability to see ghosts after being spirited away for a week as a child. 
In 2017, French writer Riaad Sattouf refused the prize for his work on the bestselling comic Arab of the Future, and criticised the convention for not being inclusive of female talent. According to French newspaper Liberation, Mr Sattouf said, 
"That [nomination] really pleased me ! But, it turns out that this list includes only men. It bothers me, because there are many great artists who deserve to be there. So I prefer to give up my place to, for example, Rumiko Takashi, Julie Doucet, Anouk Ricard, Marjane Satrapi, Catherine Meurisse (I'm not going to list all the people I like, huh!) … So I ask be removed from this list, hoping, however, to be able to return to the day when it will be more equal!"
Mr Sattouf appears to have been prophetic or perhaps more simply his sentiments were influential upon the voting.
It is worth noting that this is only the latest accolade: in July 2018 Ms Takahashi was inducted into the Eisner Hall of Fame. 
(Perhaps surprising to Anglophones, France is the world's second biggest market for comics, after Japan. The Angouleme Comics Festival is the third largest comic book convention in the world.)