In 2019, writer Neil Gaiman announced that he had written an eleven episode series for content streamer Netflix, based on his classic comic book The Sandman. (We have not checked, but no doubt social media in 2019 was beside itself with casting speculation for all of the main characters.)
Few readers of American comic books would not know of The Sandman. the lead character is Morpheus, also known as Dream of the Endless, a fantasy figure which rules the realm of dreams and nightmares, and is a pivotal figure in the structure of the universe. At first terrifying and aloof, the character changes as the series progresses, becoming a deeply flawed figure of pity, hounded as a consequence of his own machinations. The original series ran from 1989 to 1996. It has not been out of print, as won innumerable accolades, and spawned successful titles like Lucifer (now also a television series) and the Death miniseries.
In recent years, Mr Gaiman has been keen to revisit The Sandman continuity, albeit with, at best, lukewarm success – see for example https://worldcomicbookreview.com/2015/06/09/gaimans-sandman-overture-and-the-elves-that-come-in-the-night-why-comic-books-release-dates-matter/ and https://worldcomicbookreview.com/2018/08/15/the-sandman-universe-1/
In July 2020, the website Digital Spy posted https://www.digitalspy.com/tv/ustv/a33359669/neil-gaiman-update-netflix-the-sandman/ this quote from Mr Gaiman: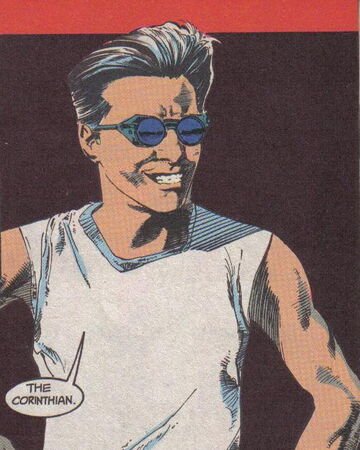 The concept of a gender-switch for Morpheus will no doubt enrage the ComicsGate community. But Morpheus was always depicted as somewhat androgynous. What might not work, however, is the idea of a female Morpheus consumed by the sorts of jealousies and pettiness which we repeatedly saw in The Sandman, and Morpheus' ultimate fate (which we will not spoil for those who do not know) in dealing with the Furies of Greek mythology, deeply buried in pathos, also does not seem to work well for a female lead. On the other hand, a female Morpheus' interactions with the likes of the demon nightmare called The Corinthian, and with sisters Death and especially the capricious Desire, will be fascinating to see.
It took some years before Morpheus developed his world-weariness. Hopefully Netflix allows the series to work through this striking evolution of character.